Welcome
Software Engineer / VArtist
Paint & Pixel
Art
Tablet Wacom Intuos Draw (CTL490DW)
Program Krita
Preferred Canvas 11in x 17in @ 300dpi
About
Pronouns He/They
Birthday April 13
Location Philadelphia
Working Hours 11am-7pm M-F
Bowling Hours9pm-11pm Tu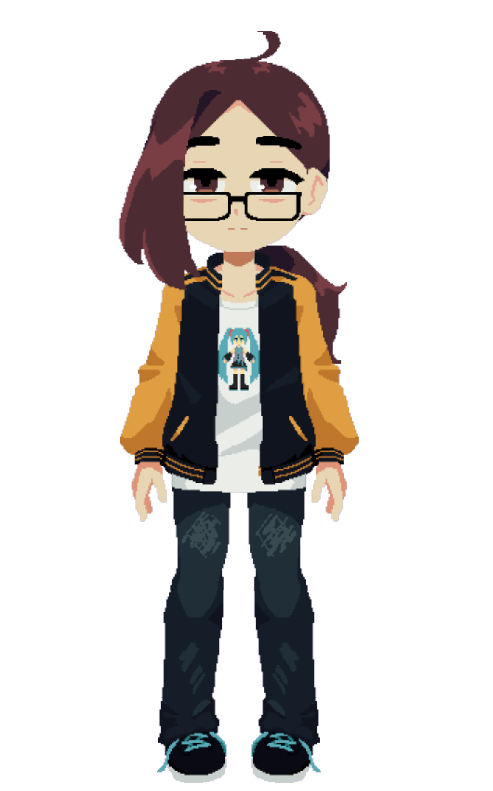 Profile
erodozer has been my alias for my art since around 2015. I've been casually doing digital painting for over a decade and consider it my primary hobby and therapy.
At my day job, I'm a Software Engineer with experience split across nearly 20 years of hobby, academia, and industry. My skillset is primarily in backend engineering at large scale, software architecture, web frontends, and making video games.
Currently, I'm writing APIs at Disney Streaming
---
Twitter collections may require login to see content
Commissions: Restricted
I am currently accepting commissions from a limited set of clientele. Please understand that this system of trust is in place for my peace of mind. This enables me to keep business strictly to people I know will respect my boundaries, will have reasonable expections, and will pay me in a timely manner.
Art requested with the intention of using it in other projects or reuse in broadcasting will be upcharged a minimum 20% of the total agreed upon price of work.
You can check my portfolio for examples of all work.
Requests for commissions must be submitted using the provided form
DO NOT contact me directly to do business.
---
Pricing
Illustrations
Starting Price: 400 USD
A full painted illustration in my usual style. Provide me with general character references and/or a prompt and I'll get to drawin'. The less detailed the prompt the better. It's preferred that you refrain from providing any pose references, as it'll distort my ability to think of a composition.
Conditions for communication follow the same guidelines as using skeb.
Unless otherwise requested, I will most likely draw your commission live as doing so helps me focus.
Pixel Illustrations
Starting Price: 150 USD
A simpler pixel art illustration. These can be anything from portraits to full body characters in a scene.
You may specify a palette that you would like me to use, or even create a palette from reference pictures. Otherwise, I will pick one of my favorites that I already like to use.
Pixel Model
Starting Price: 500 USD
I will draw and rig a full pixel model for your vtuber. Models come with simple head tracking, physics, and idle animations.
Project files will be included. Each model is created using the free version of Live2D.
Unless otherwise agreed upon, these are not fully detailed nor designed with the intention of being the primary model of a vtuber. Communication will be left open for troubleshooting of the model. Additional work such as new outfits and toggles are also allowed after completion, at the condition of the new work being invoiced separately.
Requirements for business:
Streamer is able to provide reference sheets of their character and theme
Character design has been in use by the streamer for minimum of 6 months
Additional Pricing
Alternate outfits/expressions
Toggleable components
Tintable components
Other Projects
Anything outside of the previously listed types of work will require a large amount of communication and is subject to highly variable working rates.
Since it will generally require a deeper understanding of the client in order to deliver a high quality product, this kind of work is available to mutuals only.